First, there was this....sweet little four year old boy with a broken wrist. Apparently, he thought riding the tire swing with one arm was a good idea. He is taking it like a champ. Big sister is a little miffed since she broke her finger during her sleepover birthday party and little brother has gotten lots more attention over this shenanigan. Of course it had to be his right arm, so he thinks he can barely feed himself or do a whole slew of other things. It has apparently affected his feet, since he needs carried a whole lot more now.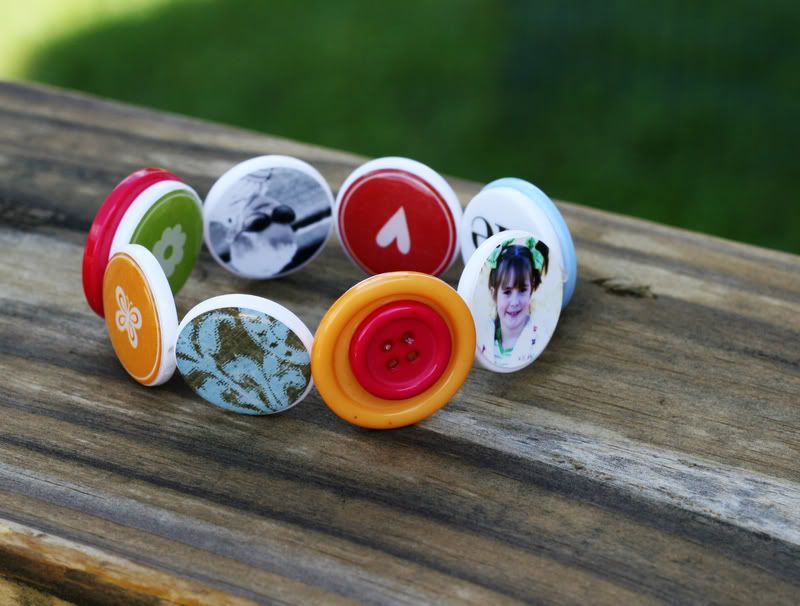 It doesn't seem to matter how long I am on this design team...every time I get a box of goodies in the mail it is like Christmas. This time I got some of the new Creative Lifestyles stuff from Creative Cafe. Getting a new box is also so inspiring. These bracelets are sooooo much fun and super easy to make. My daughter could have done this one easily. These would make great gifts. I found them available at A Million Little Things. Also, one of my favorite on-line stores. They always have a great selection.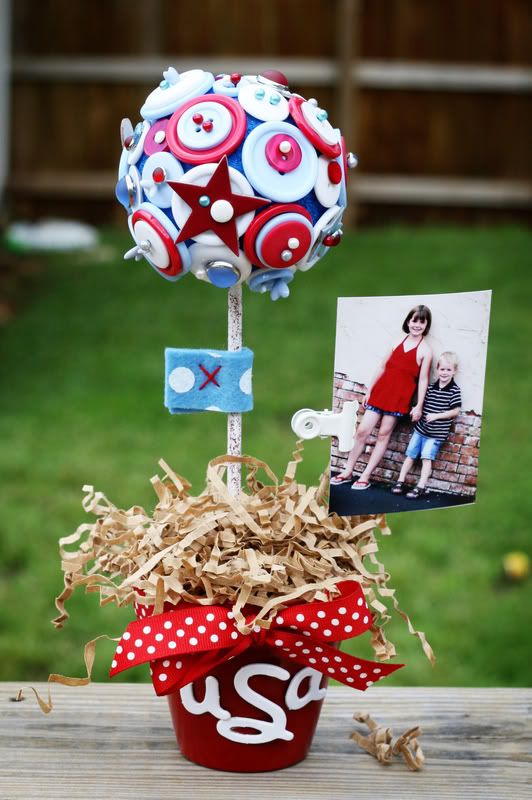 Here is another project I made for fun. I'm not usually big into 4th of July decorations, but my house has just seemed so boring lately. Also, super easy project to make. I just painted the Styrofoam ball and started adding Creative Cafe buttons, chipboard, and brads. I also used stick pins to hold some of it on. I painted a regular $0.67 pot from Wal-Mart to put the little guy in. That is all for now. Hope everyone is having a wonderful summer!!