I get so busy with life I forget how much I love scrappy stuff and actually scrapbooking. Sometimes I just have to kick out projects because I have to and that is just not the same as really rolling around and enjoying the stuff. I got a box stuff full of new Art Warehouse goodness tonight. I almost peed myself. I have so many ideas...and well, if you are a scrapbooker you can understand all that. Never enough time. My migraines are back and I have gone back on Topamax for awhile. Hoping I don't have to do this too long. Trying some things with my diet for once. I hate to admit it might be all the crap I put in my body making my head hurt. Anyway...I have a ton of stuff I would love to post about, but that would require taking pictures and putting final touches on layouts. Also, downloading and editing pics. Just going to settle for these little projects tonight and hopefully I can catch up tomorrow!
Another topiary like the 4th of July one I made with Creative Cafe goodies.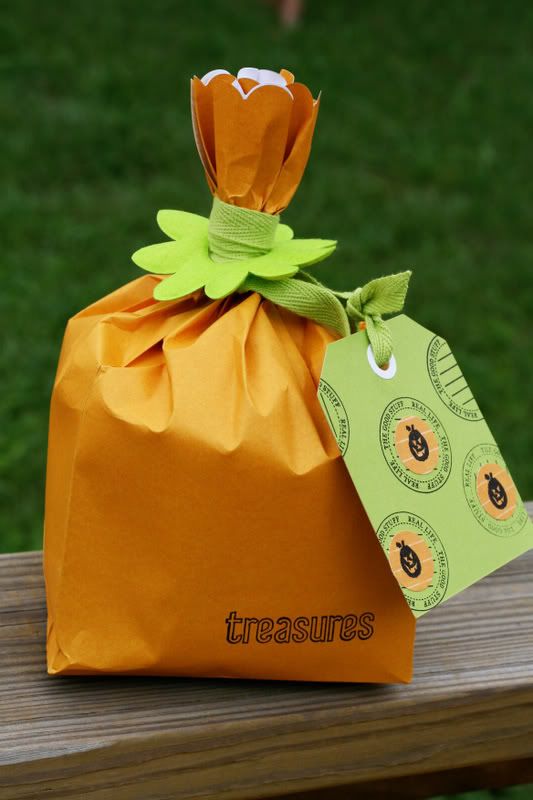 A Little Creative Cafe goodie bag with
Hampton Art stamps
.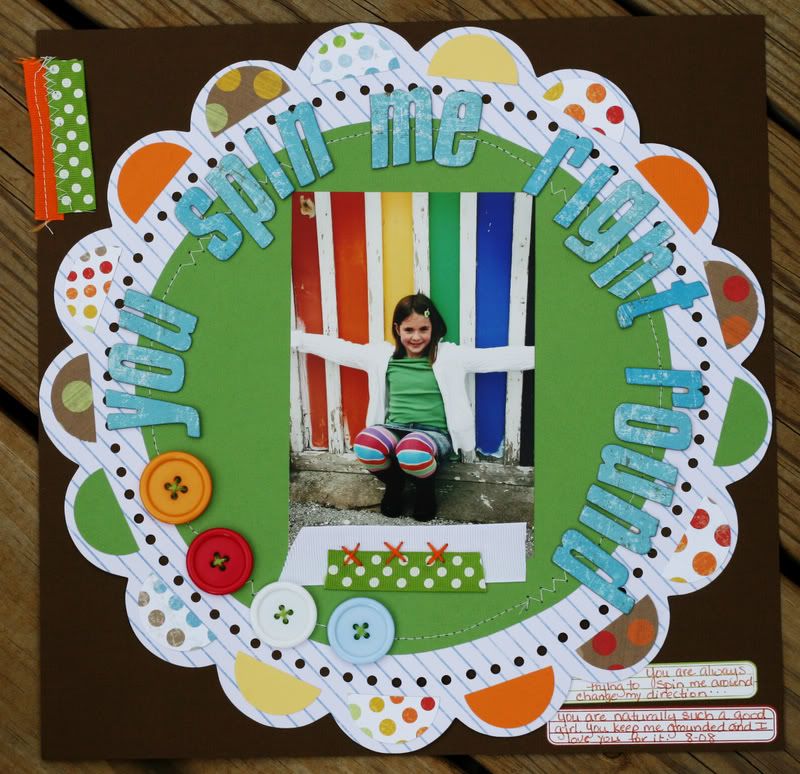 .
Last, but not least a little layout love with New Class Act and Candles and Cake Collection. The scalloped paper is Class Act...the rest is the birthday line...such fun colors and the layout has nothing to do with school or birthday, so there you have it! Have a Super Tuesday!