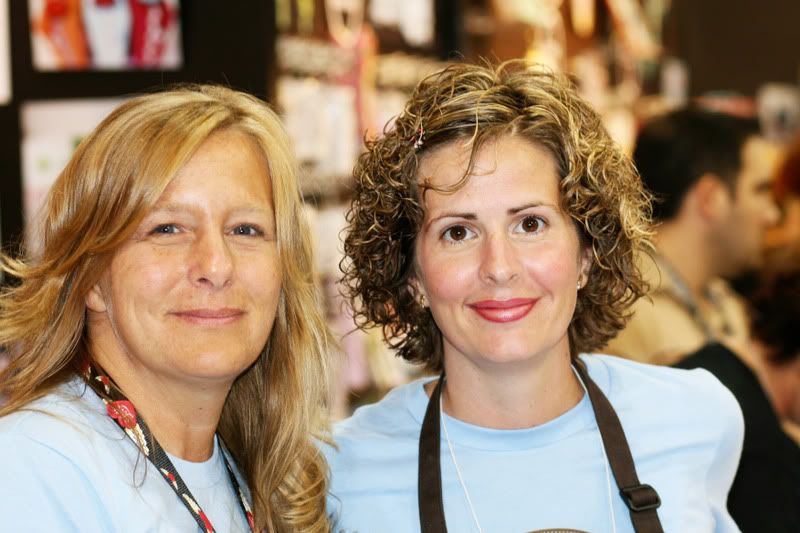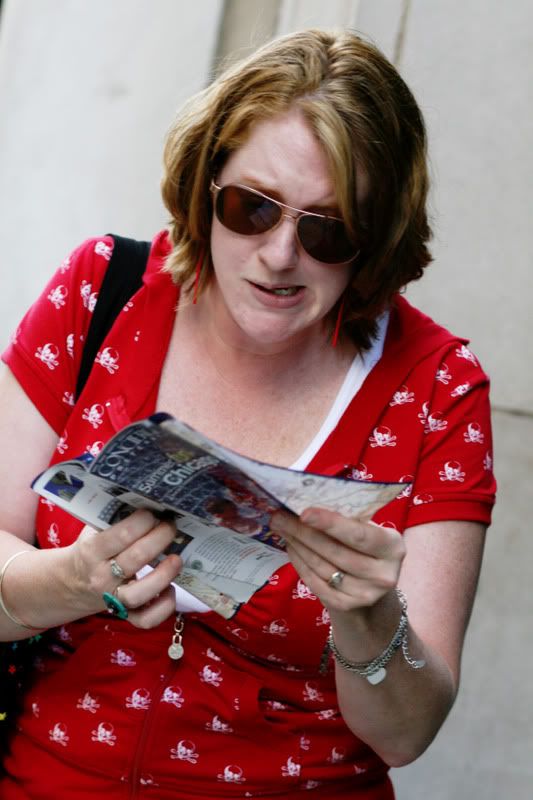 There is so much I could say about this trip, but I don't even know where to begin. It was really fun to meet all the girls I talk to online. The people in the Creative Imaginations booth and Creative Cafe booth were wonderful. I didn't take all that many pics. The first one is myself with
Cheryl Mezetti.
She was way cool as I imagined she would be and had the most awesome accent. The second is
Melody Langworthy
filling with pocket with buttons from the Creative Cafe display. What a hoot!
The third is my girlfriend
Lydie
displaying our confusion with the map of Chicago. Does she look like a tourist or what?? Hee, Hee! She clung to that thing for dear life, but in the end we ended up lost anyway. The last is me in taking a break outside the convention center. That's all for now. I'll post a couple more later. I'm off to work today!